Cruise ships seen breeding grounds for COVID-19 aren't coming to Greece despite being invited because people don't want to be on them but the rich have their own way of getting around the Greek seas and islands: mega-yachts.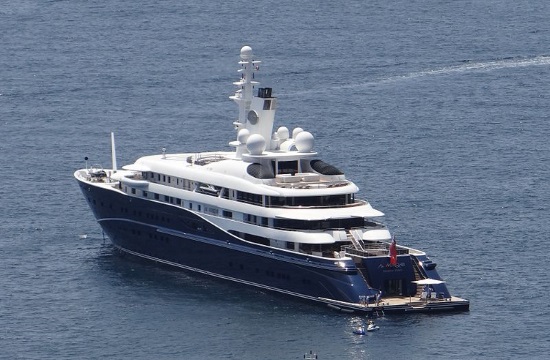 Despite a rise in cases after holding down the number of cases and deaths with an early lockdown in March, the super-rich are flocking to the country on yachts longer than 50 meters (164 feet) said the Bloomberg financial news agency.
There were 145 mega-yachts in Greece's seas in mid-August, up from 132 in August 2019 and 135 in July 2020, the site said, used by their owners and not rented out to others although there were no reports on how Greek yacht rental companies were doing during a a dangerous time.
It appears that the very rich owners of mega-yachts are shunning the Western Mediterranean because of the mass coronavirus outbreaks in France, Italy and Spain and sailing to Greece as well as Croatia and Turkey, the report said.
While they can get around the waters, landing on Greek islands presents another problem as a number – especially the favored haunt of the rich, Mykonos – seeing infections spike and becoming hot spots for tourists.
report of : thenationalherald.com
FILE – Arrival of luxurious boats in Nafplio in the context of the "Mediterranean Yacht Show 2017", April 29 to May 2. (Photo: Eurokinissi/Vasilis Papadopoulos)